About Premio Plus Card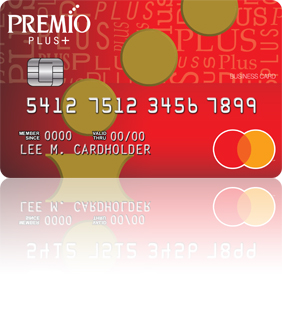 Premio Plus Card
A Cash Back Rewards Credit Card
Premio Plus+ is here to help make your life in the United States as comfortable as it can be. You can take advantage of the same benefits that our basic Premio card has to offer while earning cash back for your everyday purchases. You earn 1% back on everyday purchases such as groceries, gas, online shopping, gym memberships and more!
There is no limit to how much cash back you can earn. Points will expire on or after the third anniversary of when they were awarded. You can redeem for $25 each time 2,500 points have been earned. You can choose to receive your $25 as a check, a statement credit or as a direct deposit to a U.S. checking or savings account.*
Annual Fee : $0 Intro Annual Fee for the 1st year, after that $50 annually*1
>Summary of Credit Terms
Additional Benefits

No Credit History Needed
You can apply for the card without having a credit history in the United States.
In the United States, it is very difficult to qualify for a credit card if you just moved from another country and have no credit history. We have a unique review process that allows us to accept applications for our credit cards even if you have just arrived to this country and have no credit history. Card issuance is subject to credit approval.

No Foreign Transaction Fee
*1
Most cards charge 3% of a transaction amount on purchases made outside of the U.S. but the Premio Plus card has no Foreign Transaction fee.

24 hour Bilingual Emergency Support
Japanese and English emergency customer support 24 hours a day.

Online Banking
Online banking services make it easy to manage your account wherever you are.
You can schedule and confirm payments, review statements, check your current balance and much more. You can manage your account anytime from your computer, tablet or mobile phone when you need it the most.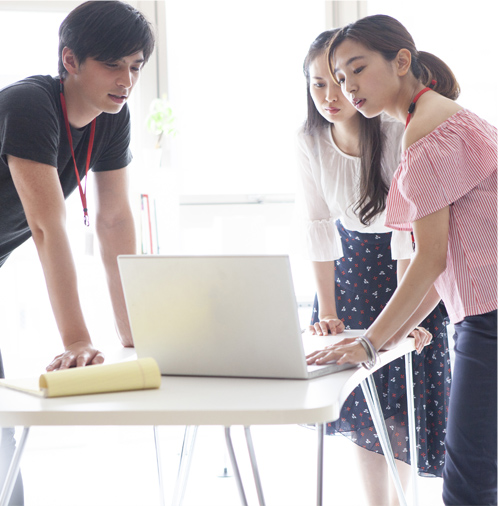 MasterCard Business Card Benefits
*2
Premio credit cards offer various MasterCard services that are normally only provided to businesses and you can now enjoy these benefits through your Premio Plus+ credit card.*2
These benefits include
Car Rental Insurance
Primary cardholders will receive a Collision Damage Waiver on most car rentals made with your Premio Plus+ card on up to $50,000 per incident.
Purchase Protection
In the event an item that is purchased with the card is lost or stolen within 90 days of purchase, we may be able to repair or exchange the item or, in some cases, reimburse the amount paid, up to $10,000 per item and up to $50,000 per year.
Extended Warrenty
You may receive up to 1 year extended warranty on items purchased with your Premio Plus+ credit card, where the manufacturer's original warranty period is less than 5 years.
Global Services
24 hours, anywhere in the world, MasterCard will provide you with emergency card and cashing services if your card is lost or stolen.
These services are provided by MasterCard to card members. Please see the MasterCard Corporate Payment Solutions Guide to Benefits for details. These services by Master Business card are available in English only.
By applying for the credit card, you understand and agree that all disclosures and other important documents related to the card that are required by law will be provided to you only in English. If you are unable to read and understand the English language, it is very important that you seek the assistance of a trusted, qualified person who can translate these disclosures and important documents for you.
クレジットカードにお申込いただくことにより、法律で義務付けられている全ての開示情報及びその他の重要書類が英語版のみで提供されますことにご承諾いただきます。英語の読解が困難な場合は、信頼のおける専門の翻訳者に開示情報と重要書類を翻訳してもらうことが重要です。
Please see the Summary of Credit Terms for important information on rates, fees, costs, conditions and limitations.

* See the Credit Card Reward Terms and Conditions in the Summary of Credit Terms for details including earning, redemption, expiration, forfeiture, and other limitations. Cash back accumulates as points and is redeemable in $25 (2,500 point) increments.
*1 For additional information about Annual Percentage Rates (APRs), fees and other costs, see Summary of Credit Terms.
*2 Complete program details including restrictions, limitations and exclusions, will be provided when you become a cardmember.
Cards are issued by First Bankcard®, a division of First National Bank of Omaha, pursuant to a license from Mastercard Incorporated. Mastercard is a registered trademark, and the circles design is a trademark of Mastercard International Incorporated.