Activating Your Card
Before using your new card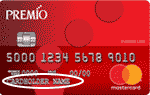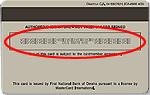 Acitivating your card
Your card can be activated by the following procedures below.
If you do not have a social security number, activation is available only through a live operator. Dial 1-800-552-4906, and then press "0"from the main menu to speak with one of our live operators.
1. Activation by Phone
Call 1 - 800 - 552 - 4906 and follow these prompts
Choose language (Japanese or English)
Press "1" from the main menu
Follow the verbal guidance and provide information when prompted
From the menu press "1" for activation
2. Online Activation
Click on the "Activate your Card" link

Back to Top
Updating Your PIN
To set up your Personal Identification Number (PIN) via our automated system, please call 1-800-552-4906. If you wish to receive your pre-selected PIN by regular mail, please contact customer service. You will receive your PIN within about 7 - 10 days after we receive your request. For security reasons, we are not able to respond to inquiries for PIN confirmation. If you forget your PIN, please contact customer service and request a new PIN to be sent. Your PIN is used to identify you as an authorized user. Because it is used for identification purposes, you should not reveal your PIN to anyone, write it on your credit card or carry it with your credit card. Additionally, if you believe your PIN has been compromised, you should change your PIN or notify the customer service immediately. The security of your account depends upon you maintaining possession of your credit card and the secrecy of your PIN.
Back to Top
Travel Notification
You can use your JAL Family Club/Premio MasterCard at millions of stores and over 900,000 ATMs worldwide. However, we may block your card temporarily for security purposes if the transactions differ from your usual spending pattern. We recommend you to notify us any upcoming trips or unusual usages. We will place a note on your account to help prevent your card from being blocked.



Please Note:
Some merchants do not accept credit cards issued in another country or limit the usage. If you are on a trip to Japan and are having problems, you can contact Premio customer service in Japan at 0120-500-280.
Back to Top
Unable to Use
There are several reasons why you are unable to use your credit card or the card gets declined.
Please check your account status, and contact customer serivce (1-800-552-4906)as needed.
Before using your new card
When your account balance, including pending charges exceeds your credit limit, the card usage will be stopped. By making payments and increasing your available credit, you will be able to use your card once again. Please access your online account or call the automated system (1-800-552-4906) to check your account balance and make payments.
Click here for payment instructions.
Payment Past Due
The card cannot be used if your payment is past due. Pay at least your minimum payment amount immediately to re-activate your card. Please be aware that when your payment is past due, a late fee and finance charges will be imposed. Finance charges will be applied for two billing cycles.
Click here for payment instructions.
MasterCard SecureCode
MasterCard® SecureCode™ is a private code added to protect your account against unauthrized use of your card when you shop at participating online retailers. If you have not registered, please create your own private SecureCode from the retailers website or contact the customer service to set up your SecureCode.
Security Blocks
When suspicious charges appear on your pending transactions, security blocks will be placed on your account in order to protect it from frauds and identity theft. Once verifying as the primary cardholder's authorized transactions, the block will be removed. Please contact customer service to request notations to be put on the account before making high amount purchases or traveling outside of the state or country by primary cardholder.
Click here for travel notation details.
Damaged Card
When there is no block on your account and you are still unable to use your card, the magnetic stripe on the reverse side of the card might be damaged. Please have the primary cardholder contact customer service to request a replacement card. You will receive a new card within 7-10 business days.
Back to Top
Card Renewal
The new card will be sent out one month prior to the expiration. If you do not receive your new card by 10 days before expiration, please contact customer service (1-800-552-4906).
Example: If your expiration is 12/2015, the new card will be sent in end of November, 2015 and should arrive in mid- December.
Back to Top
Closing Your Account
Closing your credit card account
You may close your account by phone. Accounts must be closed by the primary cardholder by contacting customer service. If you are planning to use your card until the last minute before permanently returning to Japan, or during your return trip to Japan, you may contact Premio customer service in Japan. Upon contacting customer service, your account will be closed immediately and you will no longer be able to use your card. You are responsible for any outstanding balances after closing the account. You may continue to sign-on to Cardmember Services (your online account) to check your account balance and make payments.
Note: Annual fees will continue to be charged until account is closed; therefore, please close your account when you no longer plan to use the card. At the time of closing, we may ask for your contact information in Japan.
Billing Address
If you have a balance on your account at the time you leave the U.S., please change your billing address to that of a person who will submit payment on your behalf, or provide a U.S. work address. Please call customer service to change your billing address.
Recurring charges
If you have signed up for any recurring payment services - for example magazine subscriptions, sports gym memberships, etc. - please change the registered payment card/method or cancel the services. Please note that without taking actions, these fees will continue to be automatically charged to your account even after your card is closed.
Payment after you close your account
You may access your Online Account from Japan after your card has been closed. We highly recommend using this payment method if you plan on maintaining your US bank account.
Back to Top